Introduction of Group3.5 Gear Motors
Group3.5 Gear motors from GRH have a floating bushing feature with automatic axial clearance compensation. The speed is very fast, the speed range is wide, the stepless speed regulation is possible, the installation and arrangement are convenient, the maintenance is simple, the series can be used in series in the hydraulic system, or can be used in parallel, the rotation inertia is small, the starting is easy under load, and the inertia is not only small And can also achieve the direction of rotation without stopping the machine, both forward and reverse can be used, which is a very powerful performance.Our units are widely used in the industrial, mobile, marine and aerospace industries.
They can be divided into two types. One is the single direction Gear Motor, the other is the bi-direction gear motors. Normally the design of the single direction gear motor is similar to that of the single direction Gear Pump with some slight design differences. Therefore, all GRH pumps have a corresponding single direction gear motor. When placing your order, please refer to the ordering code.
We now focus on the bi-direction gear motors. This motor has a different sealing structure to the single direction motor. The symmetrical sealing (refer to the bottom drawings) separate high pressure from low pressure thus allowing bi-direction operation. The oil from internal leakage returns to tank through the drain port. Normal case drain pressure is limited to 2 bar, but 5 bar is allowed for intermittent operation. High quality of the bushings, bearings and seals adds to the outstanding performance of GRH bi-direction gear motors.

Characteristics
Direction of rotation: bi-direction and single- direction
Permissible ambient temperature range: min= -20℃-max= +60℃
Operating pressures:input side P1 max = refer above data; outlet side P2 max =3 bar
Drain pressure: max = 2 bar, short time: max = 5bar
Fluid temperature range: max=90℃ for NBR rotary shaft lip-type seal, 100℃ for FKM rotary shaft lip-type seal
Viscosity range: min= 10 mm²/s-max= 600mm²/s

Filtration
Recommended Vicosity range: V=30...45mm²/s
Recommended hydraulic fluids use: GB11118-94 : L-HM46 or equate NFE-603/DIN515524II-85
Specifications

Calculated Formulas

Dimensions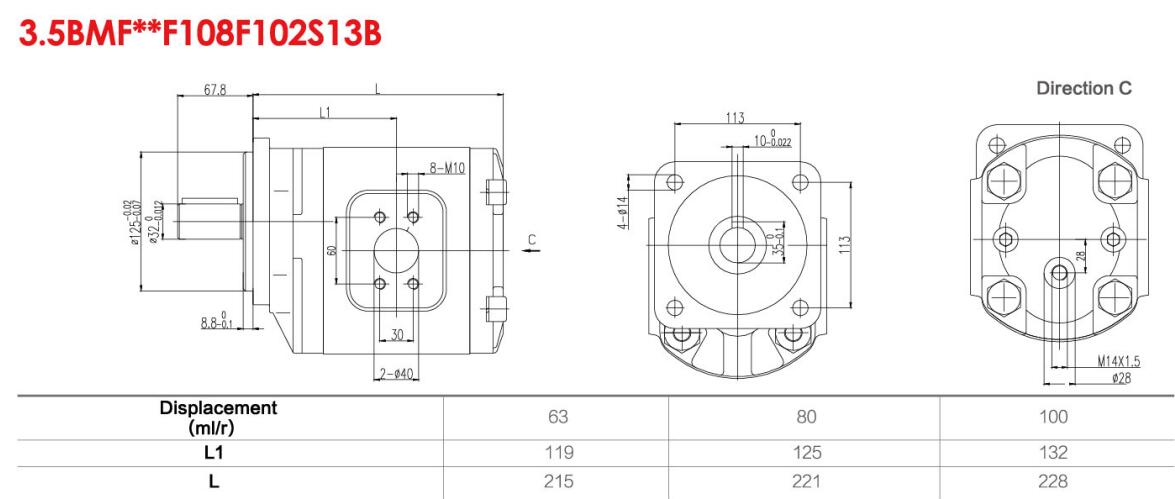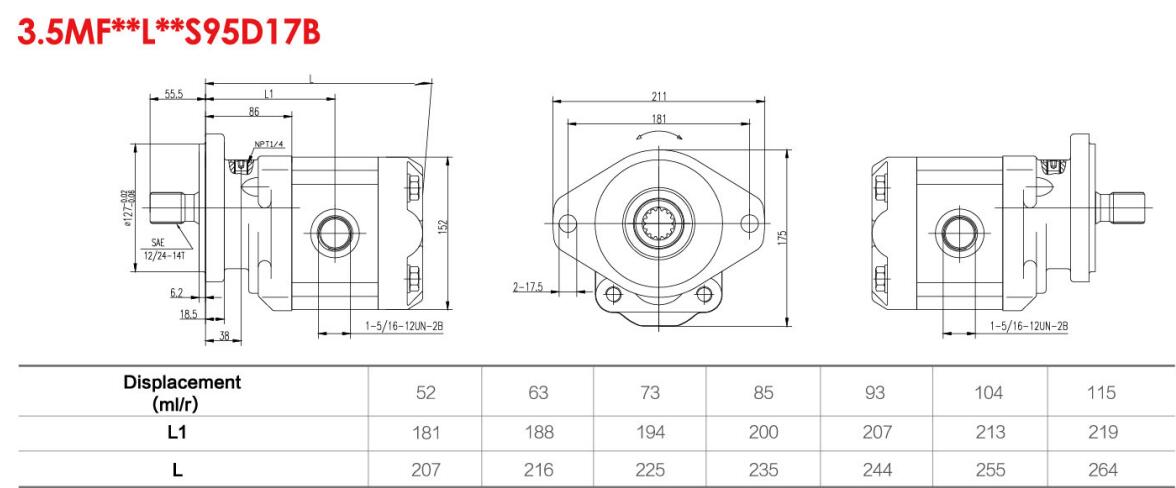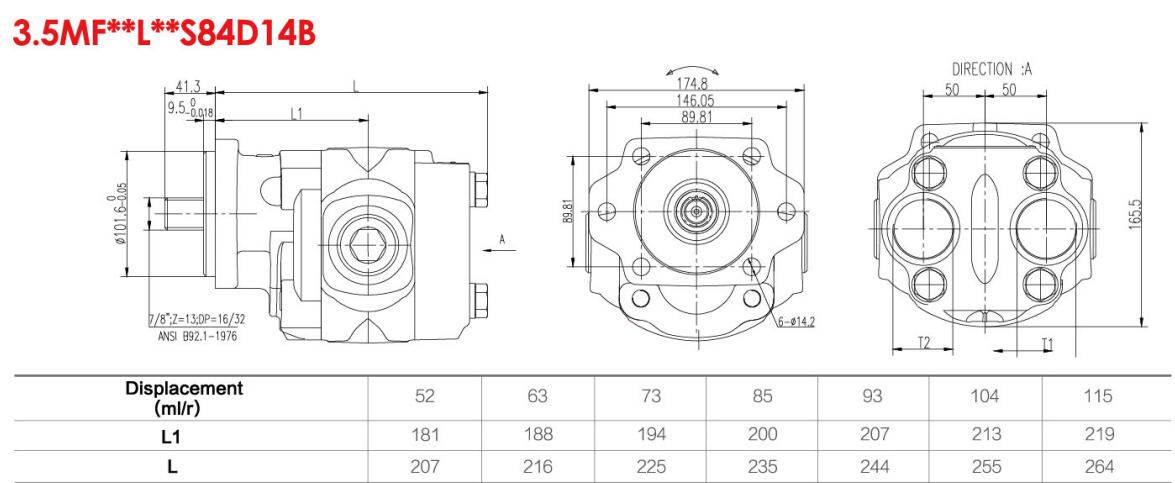 Ordering Code